Options to match your budget and style.
Maybe you love your kitchen, but you hate your cabinets. At Thompson Price, we have products from low to high end and everything in between. Our cabinet lines are a good quality and a great value. Some people come to us to rehab a fixer upper and others want to create their dream kitchen.
What are you looking for? Let us know — schedule your free cabinet consultation today! There's no reason to wait. We'll help figure out what cabinet line is best based on your goal, so you can have YOUR perfect kitchen.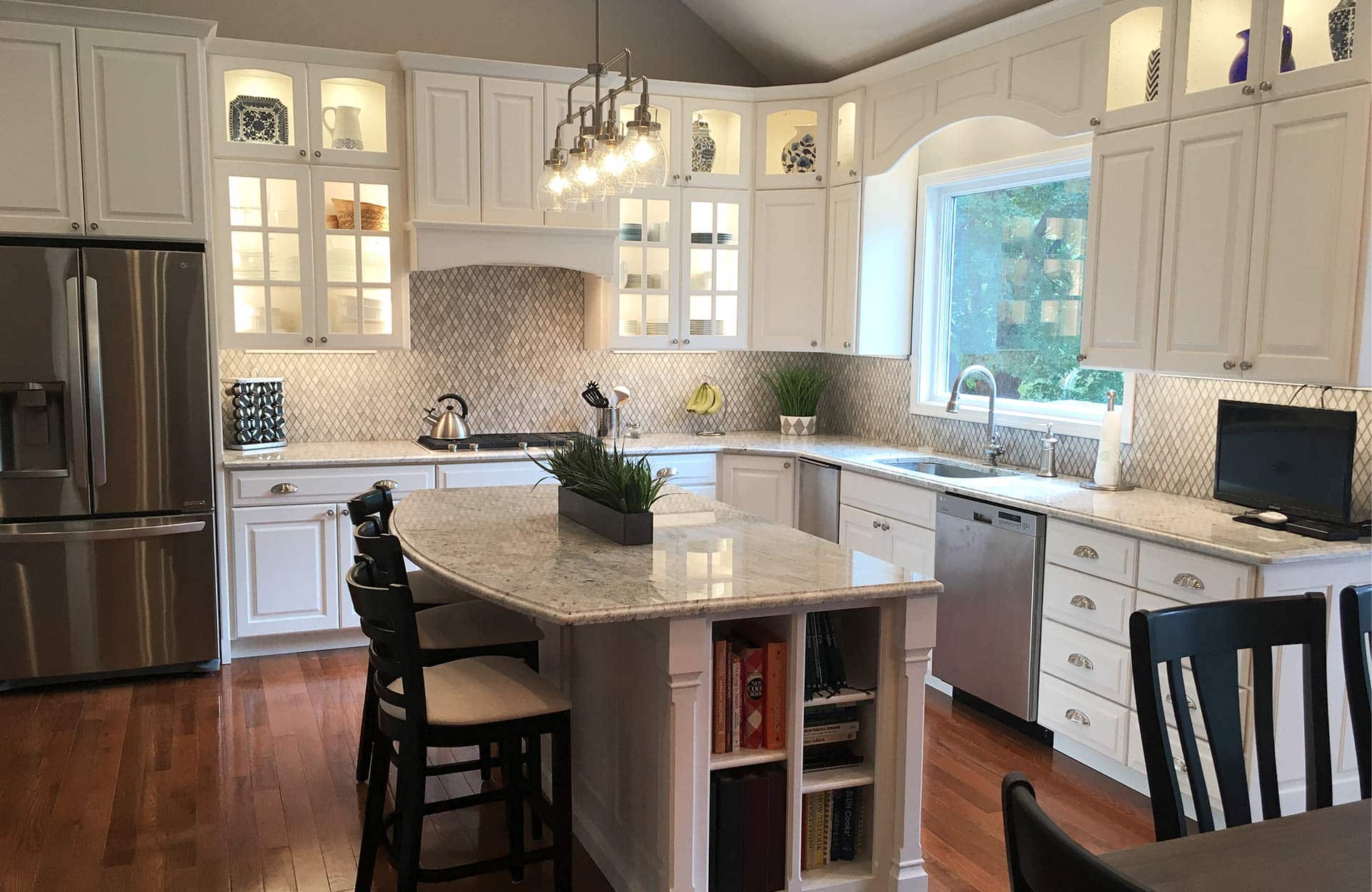 cabinet options for many budgets and styles
we make the selection process easy
Custom doesn't mean expensive.
It only means that you can't walk out the door with your cabinets because they haven't been built yet. Yes, you can order stock cabinets from a box store, but those typically will need fillers to be adjusted to fit correctly. Longterm, the value and quality isn't the same.
Come to the Design Center to see what's possible, schedule your free cabinet consultation now. Our expert staff of certified designers have decades of experience. We'll walk you through the selection process and make sure installation goes smoothly. We are excited to show you options to improve and update your kitchen cabinets!
Your satisfaction is our
main goal.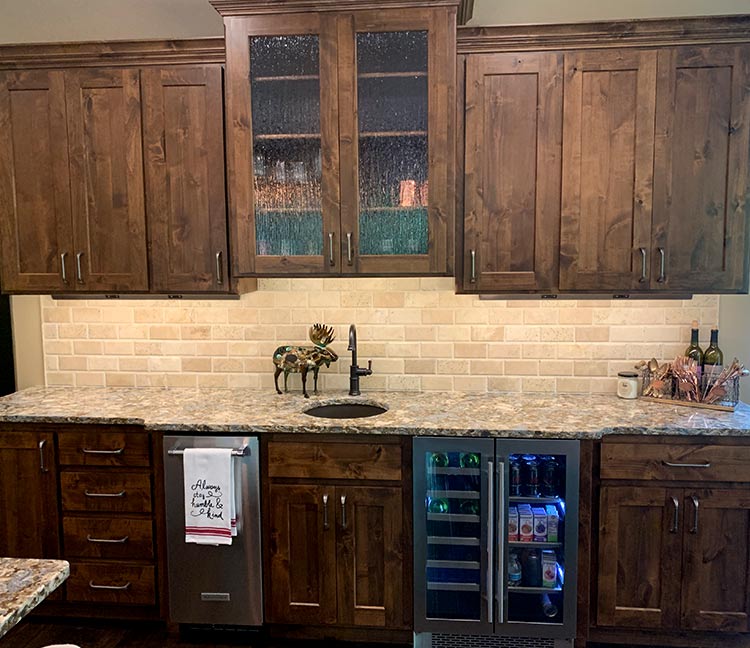 We're Local
When you work with Thompson Price you're working with people who have a vested interest in your satisfaction and the success of your project. We're a family owned business, so you have direct interaction with the owners. You'll always have someone to call with questions who is knowledgeable and experienced.
We Know Kitchens
We're not here just to sell you a product. We can help with design and functionality, if you're unsure of what would work best for your space. We'll make sure that when you walk into your kitchen and see your new cabinets you'll be smiling for years to come. 
You'll Get Options
You'll be able to choose from multiple styles, which you can see for yourself in our Design Center. Plus, we will match your style with your budget using our Good, Better, Best pricing. We'll give you three options, complete with everything that's included, so there's no surpises.
Call us at 314-966-8234 or use our simple online form to reach us.
We want to hear about your kitchen and help you get the cabinets that are best for your budget and style.
Your satisfaction is our main goal. Don't wait to contact us. Fill out the form, and we will follow up with you!