Kitchen and Bathroom Remodeling
Design Your Life with Thompson Price
No job is too small in our mission to provide you with creative options, quality materials, and approachable service for your kitchen or bath remodeling project — all within your price point. Whether you are in St. Louis or St. Charles area or at Lake of the Ozarks, we will make it convenient and safe to meet. We invite you to our Design Center or we can come to you, either virtually or in person!
The Thompson Price Design Center is more than a showroom. We've created a space that is welcoming and comfortable, as we guide you through the renovation experience. We are turnkey as designers, remodelers, contractors, and builders for you.
If you are a DIYer or contractor, we can supply cabinets for your projects, which you can order online through our store — shop now.
It's time to…
Design your life with Thompson Price.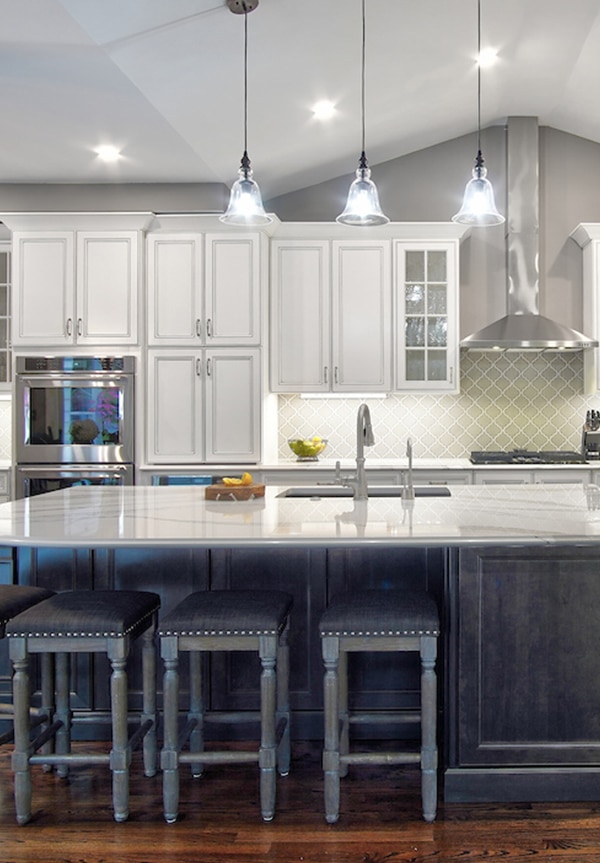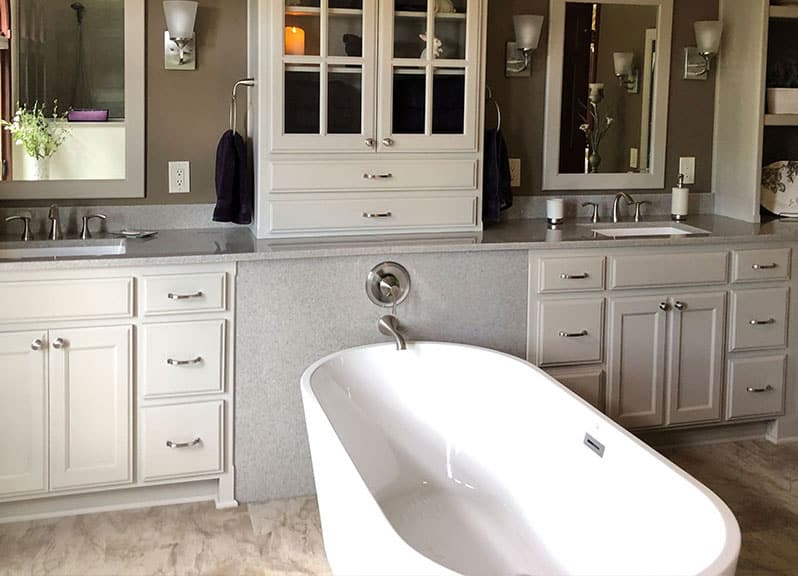 It's not just a place to "clean up" anymore. A bathroom designed by Thompson Price is both beautiful and functional, transforming your bathroom into a well-loved part of your home.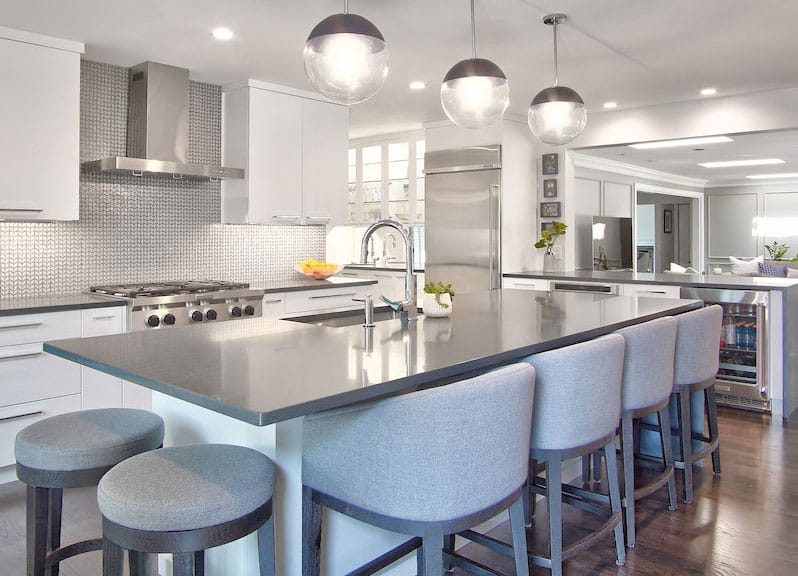 Are you thinking about renovating your kitchen and not sure where to start?  We're your remodel coaches for projects large and small — from a large renovation projects to updating your kitchen counter.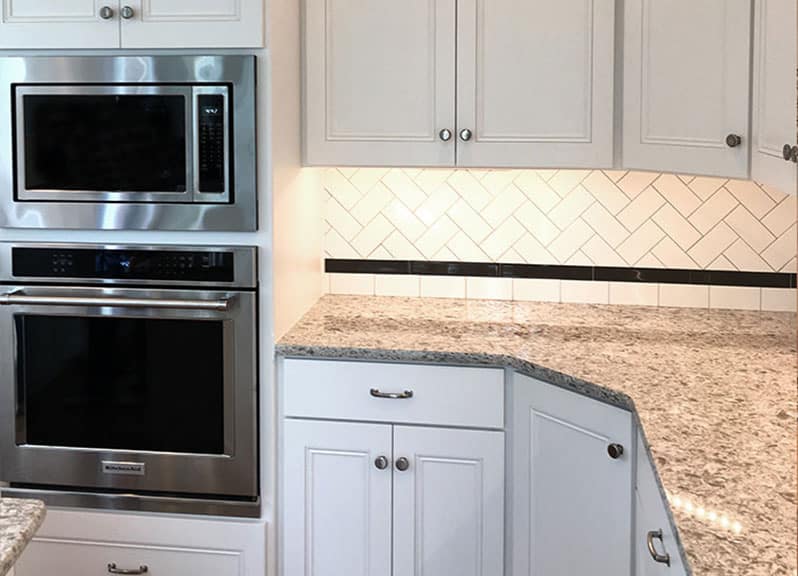 We have cabinets from low to high end and everything in between, so we can match your style and budget. We can design and install your cabinets or you can order cabinets online.
Your space. Your experience.
Whether you want to renovate your kitchen, update your bathroom, create a new living outdoor living area or finish off your basement, we want to you to have a space you are proud to call home. We've helped countless families throughout the St. Louis, St. Charles and Chesterfield area with renovations and updates that range from the large to small. If you're curious, we encourage you to call and see how we can help.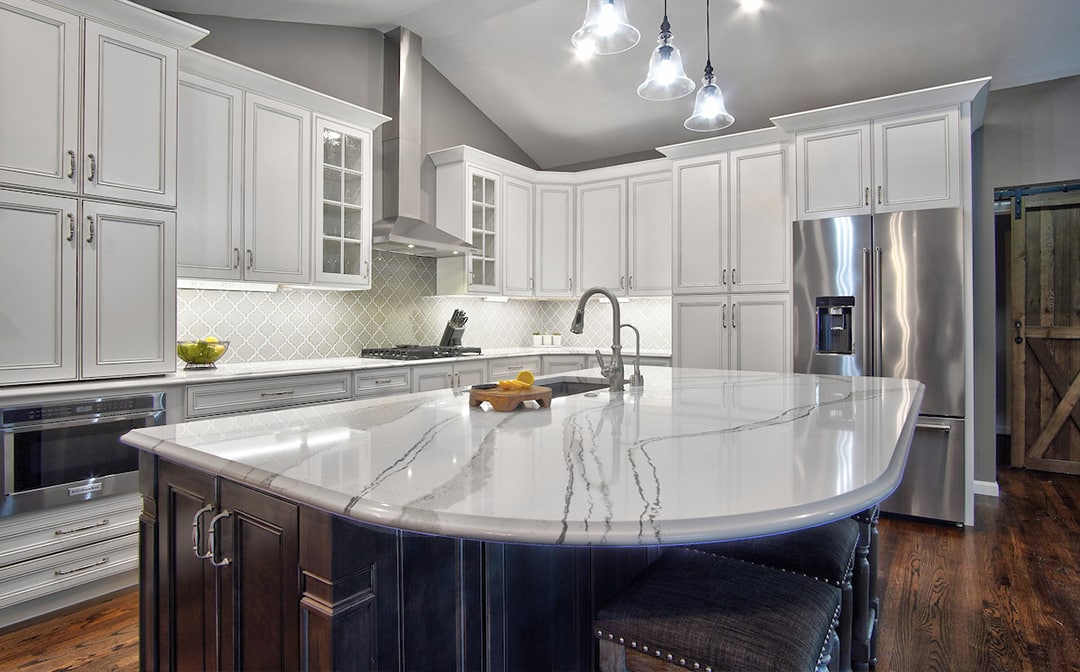 Shop Online for Cabinets
We are a wholesale distributor of cabinets. We can supply custom-ordered cabinets for new home construction or for any DIY projects. You do not have to use us for your installations. We will deliver directly to your location!
There are products available — no waiting for months and months because of supply issues. We are competitive on prices, so shop our store before you buy from anywhere else.
We'll guide you through the process, too.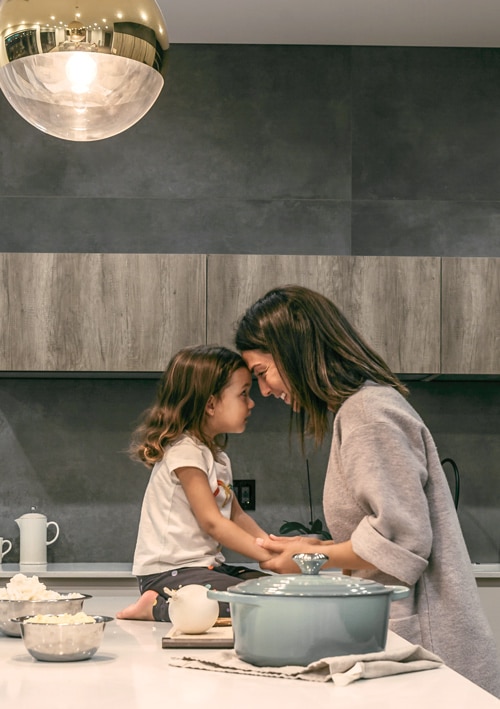 Our process solves your problems.
We know you have options and choices and we encourage you to see who you want to work with. Updating your home is not the same as buying new living room furniture.  We've been in business for many years and during that time, we've developed ways that make it easy to answer, "Why Thompson Price?"
People choose us because of our:
Choosing a partner for your project is a personal decision. We care about functionality over aesthetics and your vision more than our egos. Find out why so many others decide to go with Thompson Price and schedule your free consultation today. We are the best designers, remodelers, and contractors for the renovation. 
"I want to thank you for the great work you and your crew did at my house.  All the upstairs cabinetry is well done and looks great.  The counter top in the laundry room is awesome.  I love it.  It is exactly the look I wanted.  Great job!  Many thanks!"
"You have updated, enhanced, and transformed our home, and we so appreciate your talents, efforts, and service.  Our kitchen exceeds every expectation we had and we believe our expectations are extremely high!"
"Thompson Price Team, may we express that from start to finish our recent bath remodel managed by your business was conducted with professionalism, courtesy, timeliness and with the usage of quality materials."
Thompson Price Kitchens & Baths is a 2020 Better Business Bureau (BBB) TORCH Award winner for BBB Serving Eastern & Southwest Missouri & Southern Illinois.

Design Your Life with Thompson Price
Don't hesitate to get in touch to tell us about your project. Our collaborative design process starts as soon as you reach out to our team. We are headquartered in Chesterfield, MO but serve all St. Louis and St. Charles County. Call us at 314-966-8234 or use our simple online form.