Helping Those In Need
In October 2022, members of the Thompson Price team were at the FEI conference. Along with other members of buying group, we put together more than 52,000 meals for kids affected by the Hurricane. 
"With everyone's involvement it was a total success and we are proud to be a part of a very important event," Tom Price.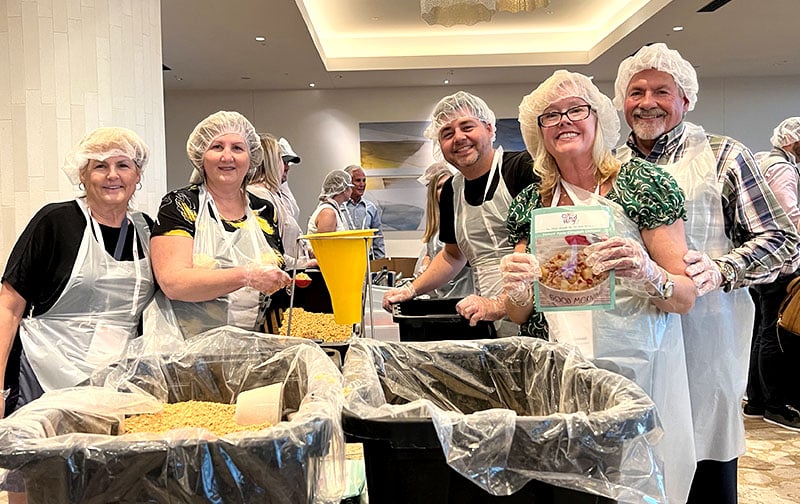 Thompson Price team at FEI Conference packing meals for those in need.
2020 Torch Award
Thompson Price Kitchens & Baths is a 2020 Better Business Bureau (BBB) TORCH Award winner for BBB Serving Eastern & Southwest Missouri & Southern Illinois.
TORCH Awards honor businesses and nonprofits demonstrating high ethics in their treatment of customers, employees and suppliers. Ten businesses and two nonprofits are receiving TORCH Awards in 2020.
"BBB TORCH Awards recognize companies and charities committed to exceptional standards and high ethics," said Michelle L. Corey, BBB St. Louis president and CEO. "These organizations have truly joined BBB's mission of advancing marketplace trust in an exemplary way, and they are role models for others in the community."
Thompson Price Kitchens & Baths is a kitchen and bathroom remodeler with more than 40 years in business.
"Winning a TORCH Award means our company is doing something right," says TJ Price, design team. He added: "Any company working with the general public or others should know that with BBB Accreditation, you are being promoted for your ethical standards and your customer service."
Thompson Price Kitchens & Baths and other TORCH Award winners were recognized during small, socially distanced ceremonies at their offices coordinated by BBB.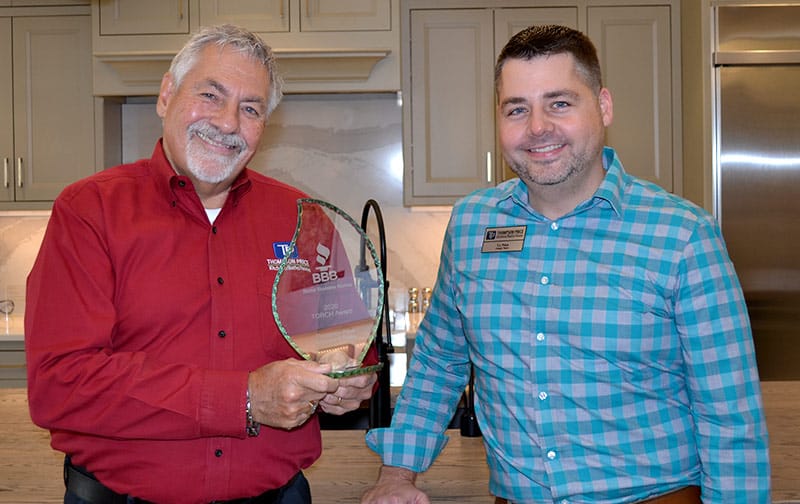 Tom Price and TJ Price accepting the 2020 Torch Award