serving lake of the ozarkS area
We believe that your kitchen should be beautiful without sacrificing functionality. We use our experience and expertise to customize a kitchen just for you and your family. We tend to notice and suggest things that clients haven't considered and enhance the design of your kitchen remodel.
The kitchen is the heart of the home. Whether you're enjoying it as part of every day life or entertaining cherished family and friends. We want you to have the kitchen you deserve.
We'll ask your goals and give you options. Plus, we work with your budget. Sometimes a big impact can come from updating one aspect of your kitchen. One example is replacing cabinets or countertops.
Whether your kitchen remodel is big or small, we love designing kitchens and making our customers happy with ideas, teamwork and completed kitchens.
Call us at 573-355-4260 to get started.

we show up to our appointments!
what to expect from thompson price
We provide everything from budget-conscious choices to high-end luxury finishes

.

Did you know our house brand cabinets are well-constructed, with solid wood, dovetailed joints, and an efficient use of space. Full-extension, soft-close drawers and doors are standard with every build. Perfect for any home!
Do you live at Lake of the Ozarks or is this your second home?
We know you value your home; it's probably just one of the things that you enjoy about Lake life at the Lake, whether you live there year round or not. But if there's something that you're ready to change, we can help figure out how to make your home even better.
Are you looking for reliability?
We understand timelines and reliability; that's our commitment to you. We'll keep you informed and updated at all times.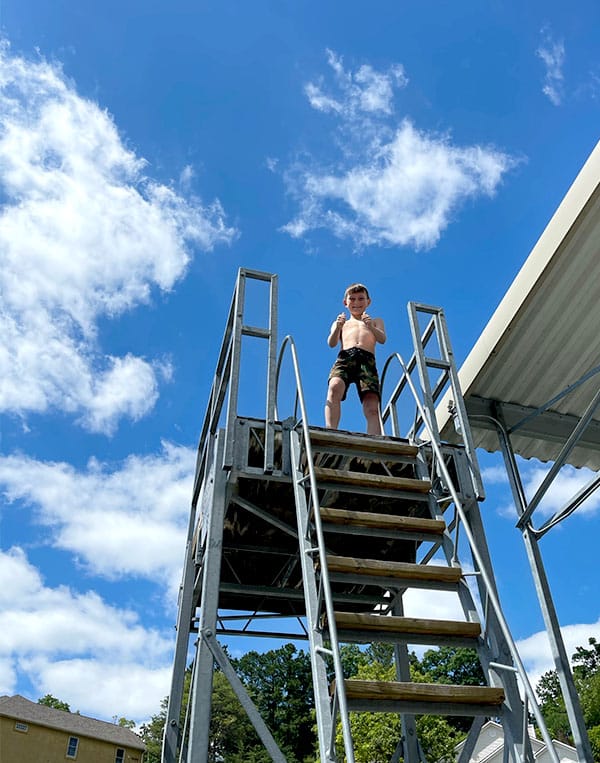 Our Customers Say
I had another company suggest a complete overhaul of my kitchen, which was a bigger project than what I could afford. Thompson Price worked with my budget and now I have the kitchen of my dreams!
— Sarah R.
The Lake of the Ozarks covers a large area. We primarily focus on serving Camdenton, Lake Ozark, Laurie, Osage Beach, Sunrise Beach, Village of Four Seasons, as well as Jefferson City and surrounding areas of Mid-Missouri. 
we want to hear about your project
Contact us today on our website or call 573-355-4260. We have multiple ways to get started, so we will do what is most convenient for you. 
Our Customers Say
We've lived at the Lake for a few years and have tried to work with other contractors, but they weren't reliable and it was frustrating. Thompson Price followed through on everything they said they would. We're thankful we chose them for updating our kitchen.
— John J.
Call us today at 573-355-4260 — we show up for our kitchen remodeling appointments!